I am wondering how Kelly Wearstler would use this chair? I'm imagining a hotel lobby sprinkled with 'Breathing Chairs'. Vincent Wolf should perhaps consider a new addition to his chair collection, while some of Axel Vervoordt's style could perhaps dare I say it, be just a little edgier with this sculptural addition. The breathing chair is designed by Yu - Ying Wu of Tawain. Yu has just been awarded a "Red Dot Design Award" for home furniture. She is a graduate of the Industrial Design program at Tatung University in Taiwan. Some have likened it to a square of Tofu. I hope she finds a manufacturing partner soon.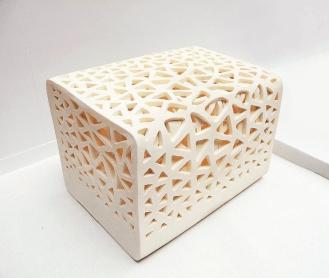 The "breathing chair" is square when unoccupied.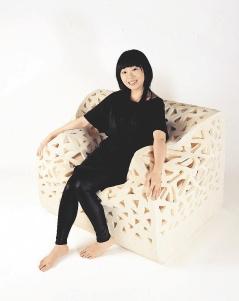 The "breathing chair" becomes an armchair when a person sits on it. It adjusts to size.